I wanted to something "diffrent". I really didn't need all the power, but I thought it'd be fun. So, I went to the LHS and went shopping. I ended up coming out of there with:
HYPER .21 pull start 159.99
OFNA flywheel with 3 shoe clutch 19.99
OFNA 17t clutch bell 19.99
OFNA Clutch nut 4.99
OFNA Clutch shoes 4.99
OFNA adjustable engine mounts, .21 12.99
Ofna clutch springs 4.99
Airtronics servo horns 3.00
OFNA/PICCO glow plug 4.50
Dynamite tuned pipe 20.00
Sub total, 250 I pay'd 265 with 7% taxes.
First thing I did was take my old engine out. I compared it to my new engine, to see if id run into problems.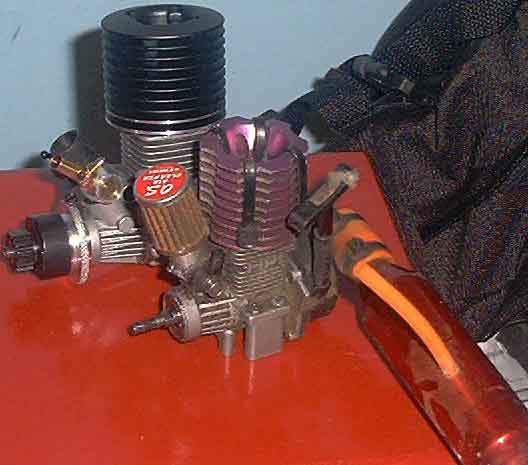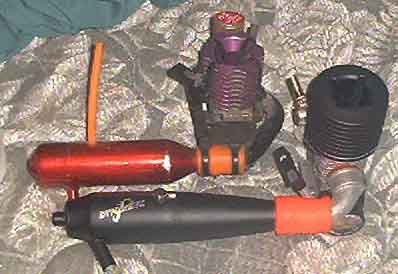 I did. The exaust was WAY too long. It almost hits the front suspension arm, steering link, and turnbukle.

Now, i took my graphite upper deck off and my chassis brace. I needed to drop in the engine to see what I'd hit.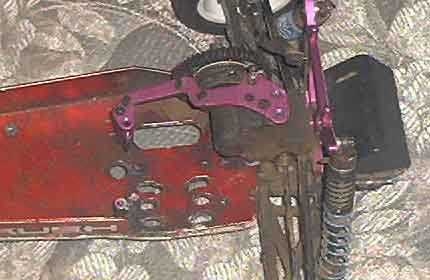 Well, The throttle hit my transmission, and chassis brace, my engine mounts hit my chassis, and i later found that my flywheel hit the aluminum standoffs for my upper deck. It also rubbed my upper deck in 3 places. By the throttle servo, behind the throttle servo, rite under the chassis brace.

But to fix the problem of throttle hitting transmission, I cut little blocks of steel, sized to match the engine tabs. I drilled the holes in them, and mounted them to my engine.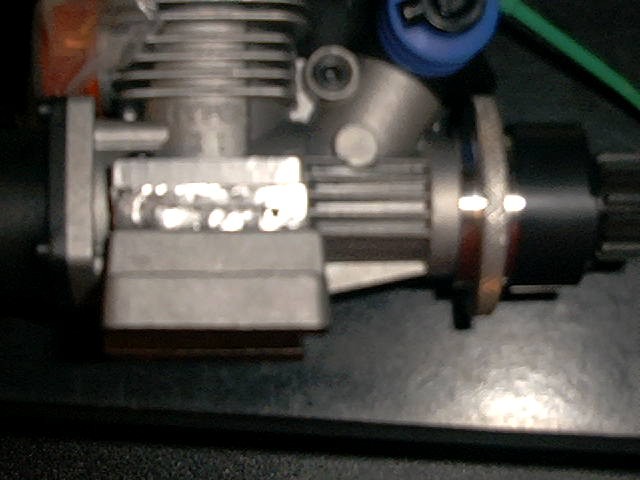 Now a new problem arose, The clutch bell hit under neith the chassis brace. I had to grind a space in the brace to make it fit.

But now I have my engine, wit mounts attached. I ground about 1/2 inch off of my chassis side. I set my engine in there, lined it up, and used a center punch, punched where the holes should be. I then drilled them.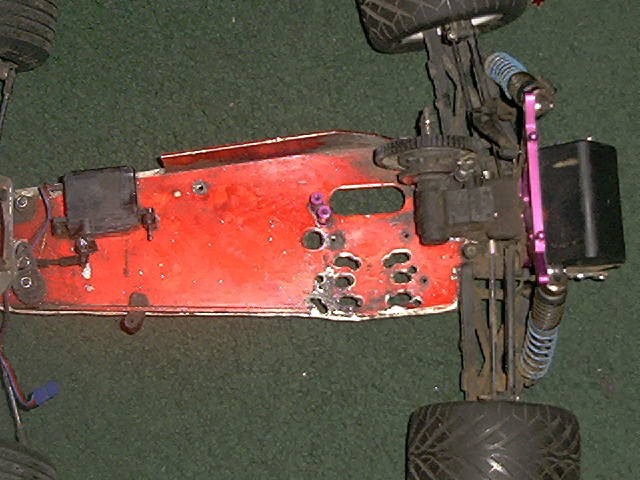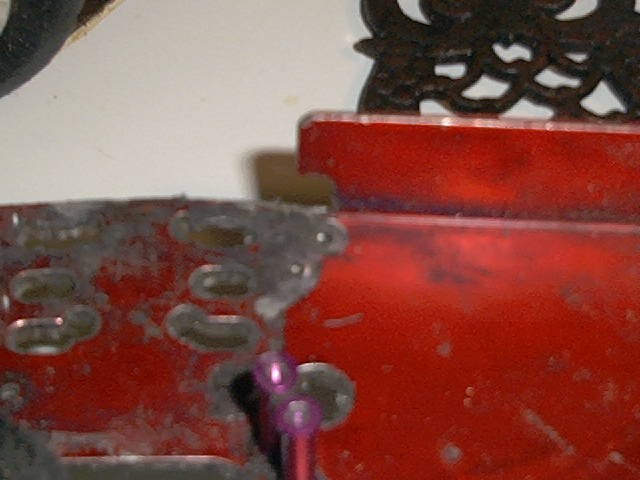 I had to remove that chassis plate the old engine mounted to, so to replace it, I made a new one, but to bolt on the bottom. The new one is larger, and through non jumping (yet) testing, ive yet to bend my chassis. But this includes hitting things dead on at 50+ mph.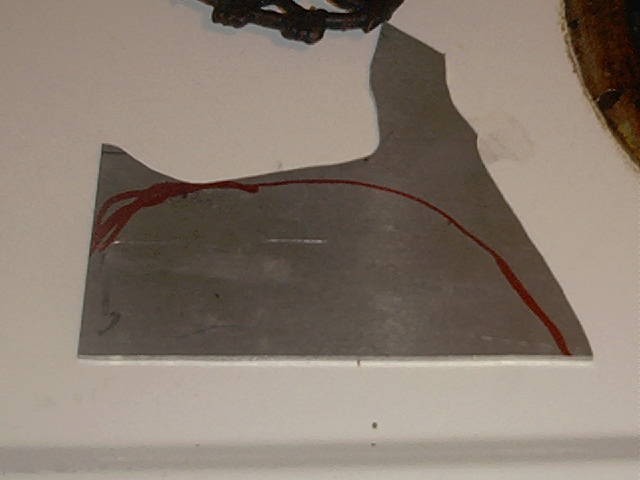 I bolted everything togather, and counter sunk my plate. I cleaned up my truck, and made new linkage for my carb/brakes.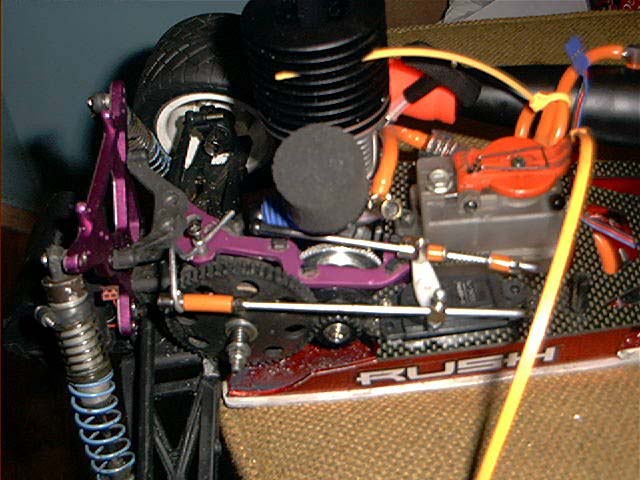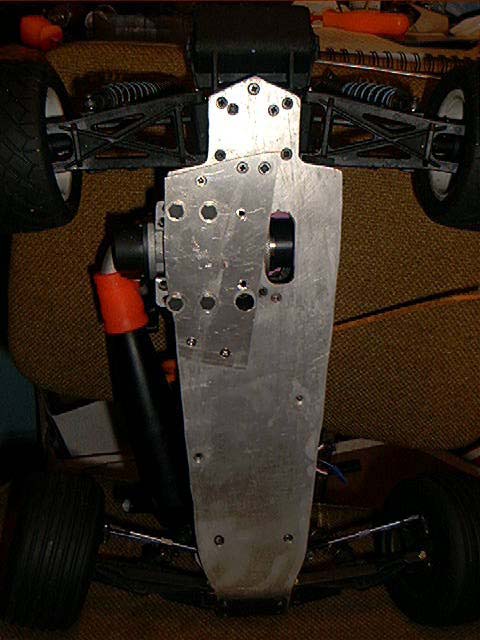 And its DONE!!!